Today I thought I'd do something a little different. Instead of sharing just my treat, I thought I'd ask you all to share with me too. This will be my first link up party, so please be kind :)
Have you ever just sat around and craved something. I mean I know I have (chocolate speckled cake) but have you? I'll take that as a resounding YES!!! Today I felt like an old standby, chocolate chip cookies. Except I didn't have dark chocolate, only white chocolate chips. So what the hell, lets give it a try!
My recipe isn't a shocker (Joy of Baking), so here you go:
Preheat the oven to 350.
1 cup plus 2 Tbs all-purpose flour
1/2 tsp baking soda
Beat in a large bowl until well-blended:
1/2 cup (1 stick) unsalted butter, softened
1/2 cup sugar
1/2 cup packed light brown sugar
Add and beat until well combined:
1 large egg
1/4 tsp salt
1 1/2 tsp vanilla
Stir in the flour mixture until well-blended and smooth. Stir in 1 cup chocolate chips (or as much as you'd like).
Drop the dough by heaping spoonfuls about 2 inches apart on the cookie sheets. Bake, 1 sheet at a time, until the cookies are just slightly colored on top and the edges are brown, about 8 - 10 minutes. Let stand briefly, then remove to a rack to cool.

So now it's your turn – same rules as everywhere else.
Link Up - By linking directly to your recipe post to make it easy for visitors to find. Do not link to your general blog URL.
* Please let your readers know that you are participating in Treat Day Wednesdays here at Trilogy Edibles by including a link or including my button to the right on your post or blog.
And finally ~ don't forget to visit and comment the other party attenders! It's a fun way to meet new friends...




Linking up at: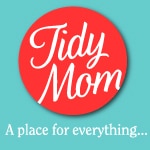 Featured: